Dianne Harris

A Tiny Point of Light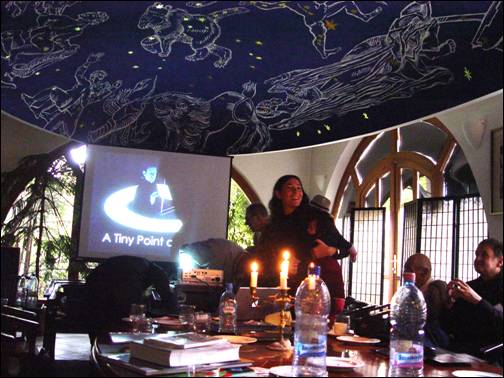 Since its origin, art has illustrated light through the medium of painting and photography but progressively a real and physical application of natural and electric light has enabled artists to control light as a direct and physical experience for viewers or participants to encounter. The experience of sacred light can be found in all the world's great religious traditions and it is known that a meeting with the light indicates spiritual rebirth.
Dianne Harris; Artist, art director and curator of Kinetica Museum (the UK's first Museum dedicated to kinetic and electronic art) will present an insight into the life force of light in art and will also showcase some of the luminaries and visionaries that have been involved in recent exhibitions at Kinetica.
Dianne has worked within the applied arts for the past 15 years and has exhibited extensively in America, North Africa, Europe and England. She was founder, curator and director of the Luminaries kinetic and interactive gallery in London from 2003-4. From this she went on to co-found Kinetica. Dianne sources and curates the revolving collection for Kinetica and is instrumental in inviting key workshop leaders, artists, curators, scientists, musicians, authors and philosophers to run programmes, forums and special exhibitions.
Dianne Harris - Art direktor
Kinetica Museum Ltd
61 Brushfield Street, 3rd Floor
Old Spitalfields Market
London, E1 6AA